McKnight's Senior Living
McKnight's Senior Living is a national media brand providing news, perspective and analysis for owners, operators and other leaders of seniors housing, independent living, assisted living, memory care and continuing care retirement / life plan communities.
The print edition of the McKnight's Senior Living (formerly McKnight's Assisted Living) media brand has been published since 2003. It presents articles and departments that offer senior living managers strategies to improve operations, based on the regulatory and business changes occurring in the marketplace. Areas of focus include:
• Top developments
• Strategy and innovation
• Labor
• Policy
• Resident care and safety
• Finances and capital management
• Marketing
• Design
• Information technology
• National, regional and state news
• Product news
In 2015, McKnight's Assisted Living changed its name to McKnight's Senior Living and expanded to include its own website and free daily e-newsletter, Daily Briefing, as well a Facebook page and Twitter account. Be sure to subscribe to the newsletter, like us on Facebook and follow us on Twitter!
McKnight's Senior Living is the sister media brand to McKnight's Long-Term Care News, which covers skilled nursing facilities.
2017 Media Kits
Please note that you will have to register with McKnight's Senior Living before viewing the media kits.
Click here to see the McKnight's Senior Living 2017 Print Media Kit.
Click here to see the McKnight's Senior Living 2017 Digital Media Kit.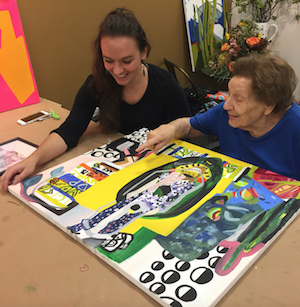 Dec. 6
Students of life
Milwaukee
Ovation Chai Point is providing room and board, as well as an open studio, to a University of Wisconsin-Milwaukee art student as part of a university program that benefits everyone involved.