Activities of daily living (ADLs)
Basic personal activities that include bathing, eating, dressing, mobility, transferring from bed to chair, and using the toilet. ADLs are used to measure how dependent a person is on requiring assistance in performing any or all of these activities.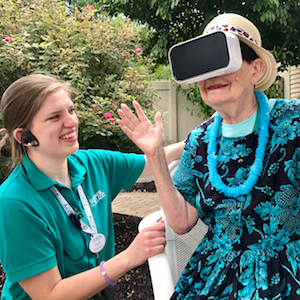 Aug. 15
Senior 'stay-cation'
State College, PA
Residents and friends of Juniper Village at Brookline's Wellspring Memory Care in State College, PA, recently took a virtual trip to the beach.
Subscribe for free!