Adult day healthcare
The provision of care and services in a residential health care facility or approved extension site, on an outpatient basis, under the medical direction of a physician. Services are in accord with a comprehensive assessment of care needs and individualized health care plan.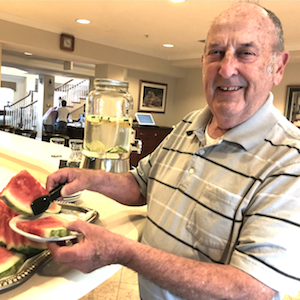 Aug. 8
Help with hydration
Multiple locations
Senior living communities across the country have been helping older adults stay hydrated this summer by creating hydration kits and consistently offering water and other options for liquids.
Subscribe for free!