Area Agency on Aging (AAA)
A local (city or county) agency, funded under the federal Older Americans Act, that plans and coordinates various social and healthcare programs for individuals 60 years or older. The network of AAA offices comprises more than 600 approved agencies.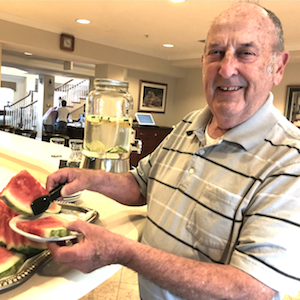 Aug. 8
Help with hydration
Multiple locations
Senior living communities across the country have been helping older adults stay hydrated this summer by creating hydration kits and consistently offering water and other options for liquids.
Subscribe for free!