Balanced Budget Act of 1997 (BBA)
Landmark legislation designed to change Medicare reimbursement policies and seek deeper punishment for fraud and abuse. This BBA also established a standard prospective payment system (PPS) for nursing home and home health agencies.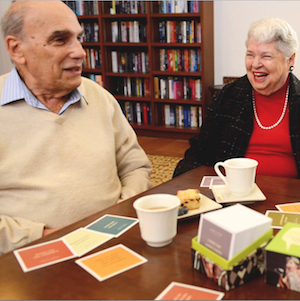 Jan. 10
The gift of connection
Louisville, KY
Storytelling that leads to sharing and social connection is the focus of a new gift that Atria Senior Living is sharing with residents at its approximately 200 communities across the country and in Canada.