Board and care home
Also called "adult care home" or "group home." A residence that offers housing and personal care services for three to 16 residents. Services (such as meals, supervision and transportation) are usually provided by the owner or manager. May be a single-family home (licensed as "adult family home" or "adult group home").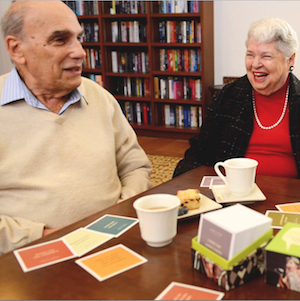 Jan. 10
The gift of connection
Louisville, KY
Storytelling that leads to sharing and social connection is the focus of a new gift that Atria Senior Living is sharing with residents at its approximately 200 communities across the country and in Canada.