Case mix
The overall status of the resident population in a facility, based on the various residents' health conditions. Providers also may describe their case-mix based on age, medical diagnosis, severity of illness or length of stay. A nursing home or hospital's actual case mix influences the cost and scope of services provided by the facility to the patient, and case mix reimbursement systems adjust payment rates accordingly.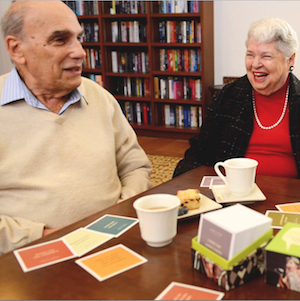 Jan. 10
The gift of connection
Louisville, KY
Storytelling that leads to sharing and social connection is the focus of a new gift that Atria Senior Living is sharing with residents at its approximately 200 communities across the country and in Canada.