Center for Medicare & Medicaid Services (CMS)
Formerly the U.S. Health Care Financing Administration (HCFA), CMS is an agency of the U.S. Department of Health and Human Services, which finances and administers the Medicare and Medicaid programs. Among other responsibilities, CMS establishes standards and regulations for nursing facilities receiving Medicare or Medicaid funding.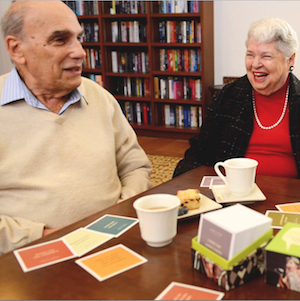 Jan. 10
The gift of connection
Louisville, KY
Storytelling that leads to sharing and social connection is the focus of a new gift that Atria Senior Living is sharing with residents at its approximately 200 communities across the country and in Canada.