Comment Policy
McKnight's Senior Living Comment Policy
Thank you for being part of the McKnight's Senior Living online community. We encourage you to comment on articles and columns posted on our site. Please be advised that comments with links may be blocked. Comments that are offensive, inappropriate or use profane language will be deleted. Marketing and promotional items also are prohibited. Any spam will be deleted, and the sender will be banned. Although healthy debate is encouraged, users who level personal insults or threats will have their comments deleted. Off-topic comments also may also be deleted. If you have any questions, email the editors at john.oconnor@mcknights.com or lois.bowers@mcknights.com.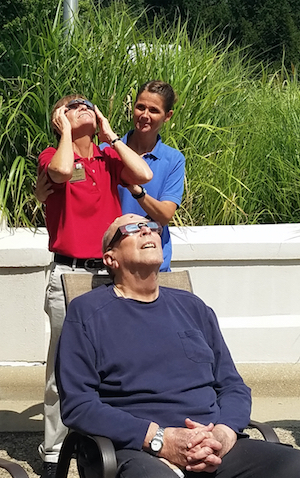 Aug. 23
Enjoying the eclipse
United States
Staff, residents and families at senior living communities and companies across the country enjoyed watching the eclipse on Monday.