October 14, 2015
O'Brien named executive director of Willow Towers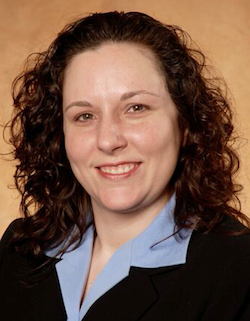 Nora O'Brien, PT, DPT
Nora O'Brien, PT, DPT, has been named executive director of Willow Towers Assisted Living, a not-for-profit residence that is part of the United Hebrew "campus of comprehensive care" in New Rochelle, NY.
Willow Towers contains 126 apartments, ranging from studios to two-bedroom suites, and maintains a community of up to 150 residents. Thirty residents live in the Phoenix Memory Care Neighborhood, and the Griffin Program offers half-day or full-day supervised activities for people living with less severe memory impairment.
O'Brien, who has a doctorate in physical therapy, has worked closely with senior populations, both as an administrator and a clinician. She served as director of Burke Rehabilitation at United Hebrew for nine years and as a physical therapist at Burke Rehabilitation Hospital for 21 years.
"Nora has been committed to improving the lifestyles for seniors throughout her professional career," Rita Mabli, president and CEO of United Hebrew, said in a statement. "She is an innovator who continually seeks ways to help people live life to the fullest. Residents love her, and her staff is devoted to her philosophy, which is to help residents remain independent as long as possible and to enjoy the highest quality of life."
O'Brien earned an undergraduate degree in physical therapy at New York University and her doctorate from Dominican College of Blauvelt. In addition to her work at United Hebrew, she has served as an adjunct faculty member at New York Medical College and as a consultant for Hospice and Palliative Care of Westchester.