January 02, 2018
People in the news, Jan. 2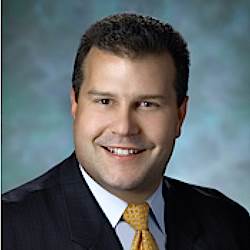 Mark Shaver
Mark Shaver to join Welltower as SVP, Strategy
Mark Shaver is joining real estate investment trust Welltower tomorrow as senior vice president of strategy, Welltower announced Wednesday.
In this role, he will work across the REIT's platform to help form collaborations with health systems, heathcare services providers, payers and technology companies.
Shaver most recently was vice president of business development and strategic alliances at Johns Hopkins Medicine, which the health system describes on its website as an $8.5 billion integrated global health enterprise. Shaver led the institution's national strategy to commercialize its healthcare delivery assets, and he and his team were responsible for identifying and expanding business opportunities with large employers, advocacy groups, care delivery systems and other strategic partners in alliance with the institution's senior leadership and faculty. Among the collaborations negotiated by his team was one with Welltower, according to Johns Hopkins.
Also among his team's achievements, according to the healthcare system, were the acquisition of All Children's Hospital in St. Petersburg, FL, and the formation of a joint venture with Walgreens. Shaver's team additionally negotiated collaborations with start-up entities Protenus, MiLab and Artifact Health, as well as with publicly traded companies including GE Healthcare, Cardinal Health, Premier, Apple and Under Armour. Shaver also led the negotiations to merge Sleep Services of America into Medbridge in 2016, Johns Hopkins said.
Shaver had worked for the health system for more than 20 years, according to Welltower. Before serving as vice president of business development and strategic alliances, according to Johns Hopkins, he was head of strategic alliances for Johns Hopkins Medicine International, where he was responsible for cultivating and leading partnerships and business development activities worldwide. During his tenure with JHI, Shaver helped secure and lead healthcare affiliations and partnerships in Japan, Mexico, Turkey, Canada, Panama and Trinidad and Tobago, the healthcare system said.
Shaver earned an MBA degree from the University of Maryland's R.H. Smith School of Business and an undergraduate degree in business administration from Towson State University, according to Johns Hopkins.
Trent Brooks named president of RED Mortgage Capital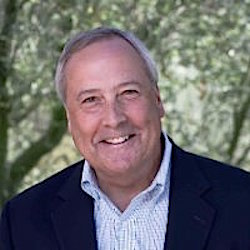 Trent Brooks has been named president of RED Mortgage Capital, the mortgage banking arm of capital provider RED Capital Group LLC., and national head of production.
Brooks has more than 30 years of executive leadership experience in the multifamily housing industry, with experience in business development, investor relations, strategic planning and product development. He will have offices in both Newport Beach, CA, and Columbus, OH.
Before joining RED, Brooks was a co-founder of Sierra Capital Partners and GlenBrook Capital Advisors. Most recently, he was executive vice president – director, western region, at Bellwether Enterprise Real Estate Capital. Previously, Brooks was the chief operating officer at Lyon Communities as well as president of Bankers Mutual, where he worked for more than 15 years
RED Capital Group has provided more than $74 billion of integrated debt and equity capital since 1990 to the seniors housing and healthcare, multifamily, affordable and student housing industries through three operating companies.
Lindsey Hacker promoted to CFO of Validus Senior Living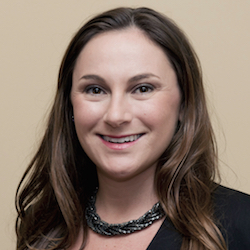 Lindsey Hacker has been promoted to chief financial officer of Validus Senior Living.
Hacker joined Validus in January 2017 as vice president of accounting. She launched her career in senior living in 2009 at Horizon Bay Retirement Living, where she was director of accounting. There, she worked with Steve Benjamin and Rebecca Townsend, who are now Validus CEO and chief operating officer, respectively.
Hacker later served as a regional in financial planning and analysis for Brookdale Senior Living. Before joining Validus, she was chief financial officer of Thomas Financial.
Hacker is a certified public accountant and chartered global management accountant in Florida and has a master's degree in accounting from Florida State University. She began her career in public accounting for Ernst & Young where she worked in both the public and private sector for various industries, including healthcare.
Validus has communities offering independent living, assisted living, memory care and short-stay assisted living in Florida, Georgia, Louisiana and Texas.
Wingate Healthcare names CFO, associate general counsel
Mark Cummings has been appointed chief financial officer, and Jonathan Scharf has been named associate general counsel, at Needham, MA-based Wingate Healthcare.
Cummings has served Wingate as lead auditor for 14 years. Before joining Wingate, he served as a principal in the Boston office of CliftonLarsonAllen, specializing in senior living. He has 20 years of auditing, reimbursement and tax experience in the healthcare industry, and his clients have included assisted living facilities, continuing care retirement communities, skilled nursing facilities, home health and hospice agencies and physicians' practices. Cummings has varied experience in serving clients in the New England and New York market with revenues ranging from $1 million to more than $300 million.
Mark has extensive experience in leading audits, cost report preparation and providing reimbursement consulting services to senior living organizations. In addition, he has experience serving large multiple location senior living clients, leading HUD audits, merger and acquisition due diligence, and certifying, preparing and reviewing the New York RHCF-4 Cost report.
Cummings has an undergraduate degree in accounting from Bryant University. He is a member of the American Institute of Certified Public Accountants, the Massachusetts Society of Certified Public Accountants, Mass Senior Care, the New York State Health Facilities Association/New York State Center for Assisted Living, LeadingAge Massachusetts and LeadingAge New York.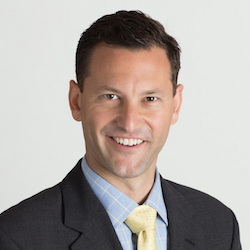 Scharf (pictured) joined Wingate in 2014 and has focused on litigation, financial, real estate, vendor and other corporate transactional work.
He began his career as an associate at Quinn, Emanuel, Urquhart & Sullivan in New York and later became an associate at Krokidas & Bluestein in Boston, where he practiced general business litigation, including representation of nursing homes in employment matters.
Scharf earned his law degree from the New York University School of Law and his undergraduate degree from Cornell University.
Wingate Healthcare has independent living, assisted living, memory care and skilled nursing properties in Massachusetts, New York and Rhode Island.
Greg Poletti promoted to VP of operations, senior living services, at Cura Hospitality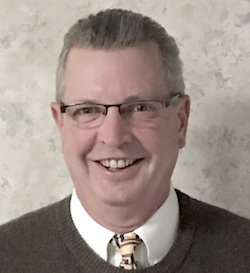 Greg Poletti has been promoted to vice president of operations, senior living services, at Cura Hospitality, a member of the Elior North America family of companies that is based in Canonsburg, PA. He succeeds Anita Dwyer, who announced her retirement from vice president and will transition into a part-time role to support the company's operations management teams.
Poletti joined Cura's team in 2014 as a district manager who was responsible for the central Pennsylvania market and had a focus on supporting the company's partnership with Presbyterian Senior Living. Under his leadership, the PSL partnership has grown, and new client partnerships have developed with Laurel View Village and Allegheny Lutheran Social Ministries.
Poletti also has taken a lead in developing new culinary and service innovations while integrating 21st-century food production technology at senior living communities such as Menno Haven in Chambersburg, PA, where the company's new venue, About Thyme, offers residents new take-out options, locally sourced food and specialty drinks.
Prior to joining Cura, Poletti spent more than 12 years as vice president of operations for two large senior living chains and more than five years owning and managing his own restaurant in eastern Pennsylvania.
Susan Phelps promoted to executive director of Buckner Retirement Services' Parkway Place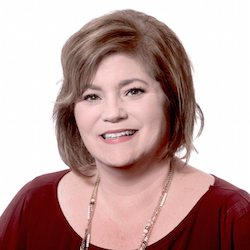 Susan Phelps has been promoted to executive director of Buckner Retirement Services' Parkway Place, a faith-based not-for-profit senior living community in Houston. She will oversee the daily operations and future direction of the community.
Phelps began working for the organization in 2003, serving first at BRS sister community Calder Woods in Beaumont. After five years, she transferred to her hometown of Houston and began working at Parkway Place.
Phelps held multiple positions at both communities, including activity assistant, business office manager and marketing director. Before her promotion, she served as the director of administrative services.
Phelps holds an undergraduate degree in business management and is working toward her nursing facility administrator's license.
Michael McKissack appointed general services director at Erickson's Eagle's Trace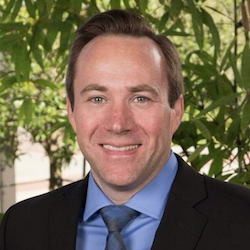 Michael McKissack has been named director of general services at Eagle's Trace, an Erickson Living continuing care retirement community in Houston.
In his new role, he will oversee the daily operations of the general services department, which consists of 68 professionals responsible for the complete infrastructure and security of the 71-acre campus. He also will interact with corporate and contract partners for special projects such as Galveston Crossing, an independent living building expected to open later this year.
McKissack brings to his new position more than 20 years of program and operations management experience gained domestically and abroad. Employed by firms such as Fluor Corp., Halliburton and the Compass Group, he has used his engineering training to enhance projects ranging from the St. Jude's Medical Research Center in Tennessee to the U.S. federal complex in Arkansas.
Beginning in 2002, McKissack accepted international assignments involving the U.S. Department of Defense and U.S. State Department to provide logistical support for operations in Iraq and Afghanistan. Those responsibilities included base construction and maintenance, accommodations, dining and security for personnel serving in those regions. He has traveled to 49 countries, immersing himself in learning a diversity of cultures.
McKissack attended Columbia Southern University.
Jill Lund Steco named lifestyles director at Friendship Village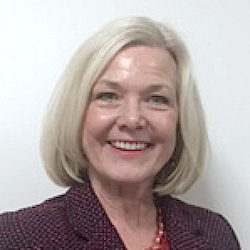 Jill Lund Steco has been named lifestyles director at Friendship Village, a life plan community in Schaumburg, IL.
In her new role, she hopes to continue and expand the award-winning programming already underway. "The residents here go skydiving, scuba diving, rock climbing," she said. "They've been doing things that in the past were unheard of for seniors to do."
Steco's career in life enrichment for older adults has spanned two decades after she earned a degree in special education and worked in an elementary school. Her experience includes working for 15.5 years for a retirement community that was under construction when she joined, ultimately as a member of the leadership team.
"At the beginning, I did a little bit of everything, including fitness classes, assessments, spirituality programming, outings and social programming. I even drove the bus for outings," she said. "It was a lot of fun and gave me a lot of experience."
Over the years, Steco has become a certified senior fitness instructor, a certified senior adult ministry specialist and a certified activity director for independent and assisted living. She also graduated from the LeadingAge Leadership Academy and has been a speaker at International Council on Active Aging and LeadingAge conferences.
Niki Plummer, Amanda San Marco join The Preserve at Clearwater
Niki Plummer and Amanda San Marco have joined the senior leadership team at The Preserve at Clearwater, an assisted living and memory care community in Clearwater, FL, that is professionally managed by a joint venture between Solera Senior Living and real estate development and management company Elkco Properties. Solera and Elkco acquired The Preserve on June 30.
Plummer joins the community as the executive director. She will be responsible for overseeing the community operations, including leading a team and ensuring resident and family satisfaction.
Before joining The Preserve, Plummer was executive director at a senior living community located in Pinellas Park, FL. Additionally, she has approximately 25 years of experience working in various operational capacities within the senior living industry.
San Marco joins The Preserve at Clearwater as director of sales and marketing. She will be tasked with educating prospective residents, family members and referral partners on the benefits of living at the community.
Since 2010, San Marco has worked in home health and senior living sale. She also has much experience as a customer service manager.
Send personnel news to Senior Editor Lois A. Bowers. Please include a high-quality photo.