January 31, 2017
People in the news, Jan. 31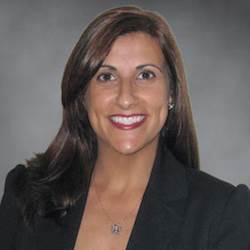 Michele Thompson
Michele Thompson now COO at Watercrest Senior Living Group
Michele Thompson has been promoted to chief operating officer, a new role at Vero Beach, FL-based Watercrest Senior Living Group.
Thompson joined Watercrest in 2013 as vice president of operations and has driven the startup and operations of multiple brands of assisted living and memory care communities developed, owned and operated by Watercrest Senior Living Group. She brings more than 18 years of experience to her new role.
Thompson began her career working with residents with dementia and advanced into leadership roles with national providers Arden Courts, Brookdale Senior Living, Horizon Bay, and HRA. She is a national certified dementia practitioner and previously served as national director of dementia services and vice president of operations for a regional operating company.
Ryan Stearns joins Front Porch as CFO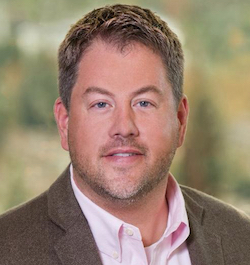 Glendale, CA-based Front Porch has hired Ryan Stearns as chief financial officer.
Stearns' experience includes more than 25 years of a broad range of financial responsibilities, both with for-profit and not-for-profit organizations, including work with financial budgeting, strategic planning, information technology systems implementation and operational reporting. He joins Front Porch after serving as CFO for Account Control Technology Holdings/Convergent Resources, a revenue cycle management company specializing in receivables management, including third-party reimbursement for hospitals.
Previously, Stearns was the lead revenue cycle executive with the U.S. consulting practice of Siemens, where he oversaw finance and revenue cycle consulting and system implementation for healthcare organizations throughout the United States. He also served as CFO for the multi-state revenue cycle division of Providence Health and Services, providing oversight for revenue cycle operations, government reporting, reimbursement, payer contracting, compliance revenue management and third party collections.
His capital markets experience includes negotiation of lending terms, covenant compliance, financial reporting and investor relations.
Melissa Conrad named Touchmark VP of wellness and marketing
Portland, OR-based retirement community developer Touchmark has named Melissa Conrad vice president of wellness and marketing.
Conrad joined Touchmark in 2013 with a broad background in branding as well as product, strategic and analytical marketing. Her responsibilities expanded from overseeing marketing and public relations to leading the company's resident life enrichment and wellness, team member wellness and health and fitness operations.
Under Conrad's direction, Touchmark has received numerous awards for its marketing campaigns and materials as well as recognition for the life enrichment/wellness programs.
Before joining Touchmark, Conrad founded and served as president of Magnetic Marketing, a marketing consulting firm specializing in branding, segmentation, digital and best-practices marketing. She also worked for Daimler Trucks North America for 12 years, where she gained experience in branding, strategic planning, market research and market analysis and rose in the company to become director of product marketing for the freightliner truck brand.
Melody Schneider named regional sales director for Covenant Retirement Communities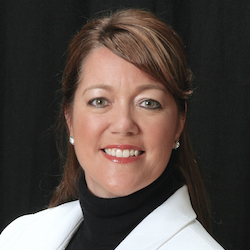 Melody Schneider, LNHA, has been named regional sales director for six of 12 continuing care retirement / life plan communities of Covenant Retirement Communities. The communities are located in Connecticut, Florida, Illinois, Michigan and Minnesota.
In her new role, Schneider is responsible for all aspects of sales and marketing for the communities within her region, including The Holmstad, Batavia, IL; Windsor Park, Carol Stream, IL; Covenant Village of Northbrook, Northbrook, IL; Covenant Village of the Great Lakes, Grand Rapids, MI; Covenant Village of Golden Valley, Golden Valley, MN; Covenant Village of Cromwell, Cromwell, CT, and Covenant Village of Florida, Plantation, FL. In addition to overseeing inventory, sales training and professional development, budget and incentive management, and on-site management, she partners with the leadership team to develop and execute the company's regional and national sales strategies.
Schneider has more than 10 years of executive leadership experience in senior living strategy, sales, marketing and project management for multi-site organizations. Previous positions include senior sales strategist and consultant at BlueSpire Senior Living, West Hartford, CT, and chief marketing officer at National Lutheran Communities & Services, Rockville, MD.
Donna Lazartic joins Green Hill as executive director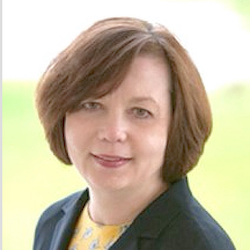 Donna Lazartic MBA, LNHA, is the new executive director and president for Green Hill Inc. in West Orange, NJ.
In her new role, she will lead Green Hill in its mission of innovation in services, best practices in care, attention to resident quality of life and partnerships with caregivers.
Green Hill is a not-for-profit organization that offers independent living, memory care, rehabilitation and specialized nursing care as well as a home care program. Green Hill also provides clinical experiences for future geriatric nurses and advocates for older adults at the state and national level.
Cindy Gordie named executive director of Watercrest of San Jose
Cindy Gordie has been named executive director of Watercrest of San Jose, a 90-unit, luxury senior living community in Jacksonville, FL.
Gordie, a registered nurse, brings more than 30 years experience in senior living to Watercrest. Formerly, she was vice president of quality services and risk management for regional and national senior living companies.
Watercrest of San Jose has 66 assisted living and 24 memory care apartments and offers signature dining, private-label wines and a wine bistro, concierge services, a salon and spa, verandas and Florida-style outdoor living spaces set along the banks of Goodby's Creek in Jacksonville.
Jangar Richards named associate executive director of Charlestown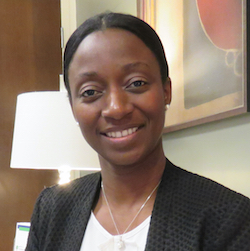 Jangar Richards has been named an associate executive director of Charlestown, an Erickson Living retirement community in Catonsville, MD.
Richards will assist in the facilitation and coordination of various teams of management and will provide vision and leadership to ensure that Charlestown achieves its objectives for quality care and services, financial viability, resident relations and staff development.
She has more than 15 years of experience in various roles in healthcare and hospital operations, managed care, consulting, project management and strategic planning. Richards since 2006 had served as director of operations with Johns Hopkins Medicine International Patient Services. Previously, she worked with Johns Hopkins Hospital, New York University Hospital and Saint Vincent's Catholic Medical Centers of New York.
Allison Murphy appointed sales director of Fox Run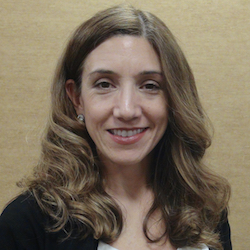 Allison Murphy has been named sales director at Fox Run, an Erickson Living retirement community in Novi, MI.
Murphy was part of the sales start-up team at Fox Run in 2001. She went on to work as a sales manager, sales counselor and sales director and helped with training and development at Erickson Living communities in Colorado, Illinois, Massachusetts and Texas. For the past few years, she has worked for Trinity Health Senior Communities as a regional director of sales.
Nancy Grasso named first executive director of At Home With Van Dyk
Nancy Grasso has been hired as the first executive director of Ridgewood, NJ-based Van Dyk Health Care's emerging home care company, At Home With Van Dyk. The program complements the company's continuum of care services in skilled nursing, post-acute rehab, assisted living and soon-to-be-launched memory day care.
"The future of our profession depends greatly on how we manage home care to improve outcomes and reduce hospital readmissions," said Robert Van Dyk, president and CEO of Van Dyk Health Care and former chairman of the American Health Care Association.
Grasso, who started her career in healthcare in 1987, is a former vice president at Accredited Health Services as well as a former executive director for several home care agencies. She also worked in operations, human resources and marketing for several senior care providers.
Ben Pernick named activities director at Gallen Center
Music therapist Ben Pernick is the new director of recreation and activities at The Gallen Adult Day Center, Jewish Home at Home's adult day program that operates throughout Bergen and Rockland counties in New Jersey.
The program offers free transportation, hot meals and social programming. Members of the program also have access to all the amenities of the Jewish Home, including rehabilitation, a beauty parlor, a gift shop, a podiatrist, a dentist and more.
The Gallen Center is open to people of all religions and grants are available for veterans, those with Alzheimer's and others.
Peconic Landing resident honored for community service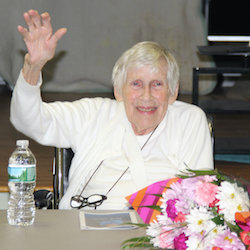 Community leaders, friends and family gathered at Peconic Community Center in Southold, Long Island, to honor longtime Peconic Landing continuing care retirement / life plan community resident Merle Levine. She received the Helen Wright Prince Award from the Southold Anti-Bias Task Force in recognition of her longtime dedication to working toward the elimination of all forms of bias.
Paying tribute were family, friends, co-workers and beneficiaries of her work with the Community Action of Southold, where she was president of the board for four years, as well as the Church Lane community for coordinating the residents' effort to successfully prevent a change of zoning from residential to commercial. Acknowledged as well was her work as a founding member of the North Fork Reform Synagogue, Peconic Landing's Lifetime Learning program and Women in Conversation.​
Ashraf Hamad hired as senior project engineer at KAI Design & Build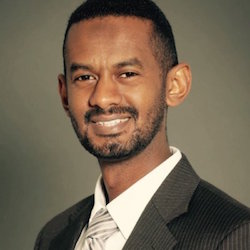 KAI Design & Build has hired Ashraf Hamad of Ballwin, MO, as senior project engineer.
Hamad, a project management professional certified through the Project Management Institute, brings more than 10 years of project management experience to his new role. He will serve as a liaison between clients and KAI's multi-disciplined team to ensure the successful execution of construction-related projects and activities. He also will be responsible for overseeing the entire lifecycle of a project to ensure compliance with scope, budget and schedule at KAI's headquarters in St. Louis, as well as its affiliate offices in Georgia, Nebraska and Texas.