Comprehensive outpatient rehabilitation facility
CORF - A nonresidential facility that is established and operated solely to provide diagnostic, therapeutic and restorative services to outpatients. They are for the rehabilitation of injured, disabled, or sick individuals at a single, fixed location. Car comes by order of, and under the supervision of, a doctor.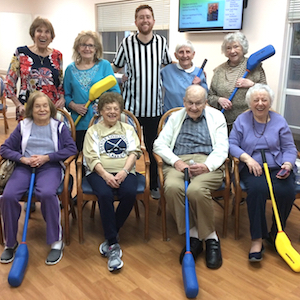 April 25
Wellness goals
Monroe Township, NJ
Residents at Monroe Village have been staying in shape by playing hockey during the NHL season and the Stanley Cup Playoffs.