Conditions of participation (COP)
Standards a facility or supplier of services that wants to participate in the Medicare or Medicaid program is required to meet. Conditions include meeting a legal definition of the particular institution or facility, conforming to state and local laws and having an acceptable utilization review plan. Appropriate state health department agencies conduct inspections to determine whether facilities meet conditions of participation.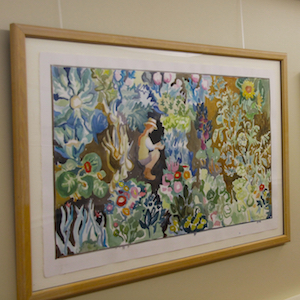 March 14
Hall marks
Newtown, PA
Pennswood Village is encouraging residents to hang their artworks in the community's hallways.