Congregate housing
Individual apartments in which residents may receive some services, such as a daily meal with other tenants. Other services might be included, as well. Buildings usually have some common areas, such as a dining room and lounges, as well as additional safety measures such as emergency call buttons. This housing might be rent-subsidized (known as Section 8 housing).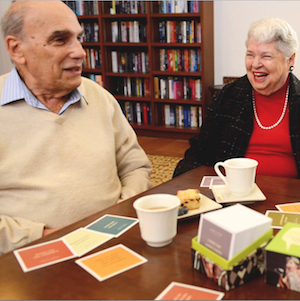 Jan. 10
The gift of connection
Louisville, KY
Storytelling that leads to sharing and social connection is the focus of a new gift that Atria Senior Living is sharing with residents at its approximately 200 communities across the country and in Canada.