Continuing Care Retirement Community (CCRC)
A housing community that offers different levels of care -- from independent living apartments to skilled nursing care. Residents move from one setting to another based on their care needs but continue to remain a part of their CCRC's community. Typically, CCRCs require a significant payment (called an endowment) prior to admission, then charge monthly fees above that.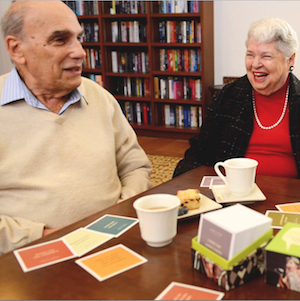 Jan. 10
The gift of connection
Louisville, KY
Storytelling that leads to sharing and social connection is the focus of a new gift that Atria Senior Living is sharing with residents at its approximately 200 communities across the country and in Canada.