Corporate Integrity Agreement (CIA)
An agreement (or "settlement") imposed by the HHS Office of the Inspector General (OIG) on a healthcare provider suspected of fraud or abuse of government healthcare under the False Claims Act. A provider consents to these obligations as part of a civil settlement; in return, the OIG agrees not to exclude the provider from federal healthcare programs. Providers do not admit guilt. Typically, the program lasts for five years and requires a provider to implement a variety of compliance measures.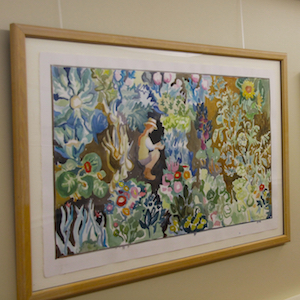 March 14
Hall marks
Newtown, PA
Pennswood Village is encouraging residents to hang their artworks in the community's hallways.