Cost of living adjustment (COLA)
An increase to a monthly long-term disability benefit, usually after the first year of payments. May be a flat percentage (e.g. 3%) or tied to changes in inflation. In some states, workers' compensation income replacement benefits also include annual COLAs.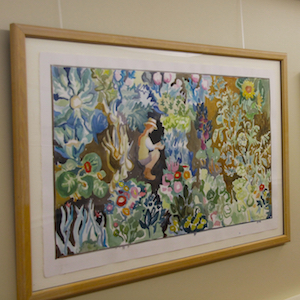 March 14
Hall marks
Newtown, PA
Pennswood Village is encouraging residents to hang their artworks in the community's hallways.