Death benefit
In some life-insurance policies, a benefit payable to the insured's survivors or estate if the insured dies before a specified age, often 65 or 70. The benefit amount is a refund of premiums the insured paid, minus the amount of any benefits the insured received while living.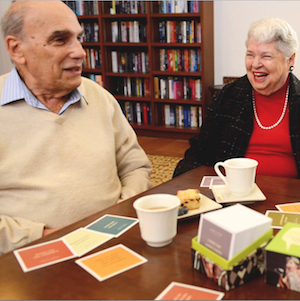 Jan. 10
The gift of connection
Louisville, KY
Storytelling that leads to sharing and social connection is the focus of a new gift that Atria Senior Living is sharing with residents at its approximately 200 communities across the country and in Canada.