DNR (Do Not Resuscitate)
A care preference that is made, before a threatening event occurs, to reject life-sustaining treatment. The decision is made when the family, resident and doctor believe that resuscitation will not result in the prolonging of meaningful life.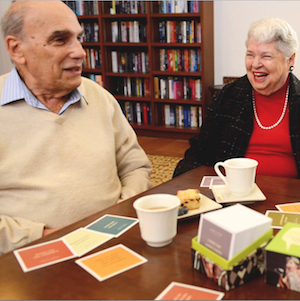 Jan. 10
The gift of connection
Louisville, KY
Storytelling that leads to sharing and social connection is the focus of a new gift that Atria Senior Living is sharing with residents at its approximately 200 communities across the country and in Canada.