DNR (Do Not Resuscitate)
A care preference that is made, before a threatening event occurs, to reject life-sustaining treatment. The decision is made when the family, resident and doctor believe that resuscitation will not result in the prolonging of meaningful life.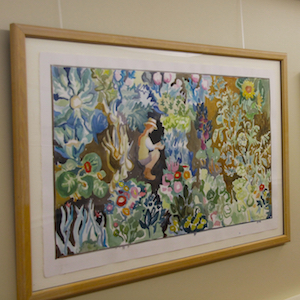 March 14
Hall marks
Newtown, PA
Pennswood Village is encouraging residents to hang their artworks in the community's hallways.