January 04, 2018
A teaching moment for senior living operators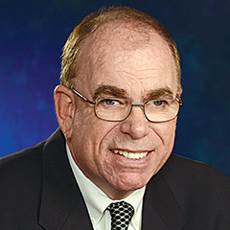 John O'Connor
I'm starting to think the nursing home field must have an inbred need to keep shooting itself in the foot. Either that or skilled-care companies love misery.
Good fortune smiled on nursing homes last year in two big ways. Most notably, Congress passed a law that will give many of them a tax break of epic proportions. As if that wasn't enough, the White House also rolled back fines many would have otherwise been slapped with.
You'd think that the sector simply would lay low and bask in these huge financial windfalls. But no.
As Kaiser News reported, many nursing home chains appear to be engaging in one of the more dubious schemes of recent years. Essentially, they are outsourcing goods and services to firms they control or are otherwise aligned with.
Such activity allows them to claim minimal gains from skilled care services while pocketing extra millions in profits from what amounts to a side business.
For the record, this practice does not appear to be illegal. But it sure looks shady. Especially when these same firms claim that insufficient funds prevent them from providing better care or staffing.
Over the years, I repeatedly have written that the skilled care field needs to police itself better. Or to be more accurate, that it needs to start some kind of self-policing. Such suggestions have been met mostly with silence. To the extent there has been any reaction from operators, it has tended to be of the "how dare you!" variety. Oh well. As the saying goes, not my circus, not my monkeys.
So long as Republicans continue to call the shots, the field should be fine. Of course, it may be worth noting that change tends to be the only constant in Washington. And it typically does not take voters long to tire of the party in charge.
So what's the lesson here for senior living? It's simply this: Don't make the same mistake your skilled-care brethren are now making. Yes, they have found an ingenious way to game the system.
But they are also playing with fire.
John O'Connor is editorial director of McKnight's Senior Living. Email him at john.oconnor@mcknights.com.