October 12, 2017
Senior living could take a lesson from this Nobel Laureate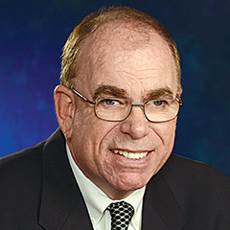 John O'Connor
Richard Thaler is not your typical college professor. For one thing, he was just awarded the Nobel Memorial Prize in Economic Sciences.
But even if you remove that distinction, he still would stand out in a room full of colleagues. You see, he simply tends to think differently than the rest of the herd.
As the 72-year-old noted in a press conference earlier this week, "I basically have made a career stealing ideas from psychologists."
Thaler already has achieved a level of fame arguing that people are irrational and that they tend to act accordingly. Perhaps you read his best-selling book, "Nudge," which helps people choose more wisely.
Or maybe you saw the University of Chicago professor explain the hot-hand fallacy in the film "The Big Short."
So what does this have to do with senior living? Not much, except that perhaps the way you go about trying to fill your units may be seriously flawed.
As Thaler sees it, human and financial behavior tends to be a lot messier and complicated than many economists would have us believe.
Put another way, a logical, well-considered presentation on how moving into an assisted living makes economic sense might not be best approach to use.
What might work, however, is if you develop a way to make the transition as hassle-free and automatic as possible. It's an approach he used to help many employees start investing in 401(k)s and to up their contributions along the way to retirement.
"I don't think I've changed anybody's mind in 40 years; you basically don't change anybody's mind," he noted.
Yet what do so many senior living organizations try to do? They try to convince people to leave a home they don't want to leave, so they can end up in a place they don't want to be.
If Thaler is correct, it might make far more sense to have a business model that makes the transition so hassle-free and automatic that the customer barely gives it a thought. Easier said than done, I know.
But the guy just might be on to something. The folks at the Royal Swedish Academy of Sciences sure seem to think so.
John O'Connor is editorial director of McKnight's Senior Living. Email him at john.oconnor@mcknights.com.