November 09, 2017
These senior living rankings might change a few perceptions — including yours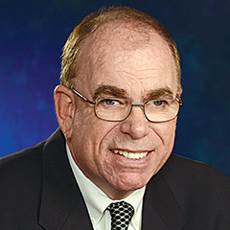 John O'Connor
You may not be familiar with a long-running radio program called the Prairie Home Companion. It is set in a mythical town called Lake Wobegon.
Each week, it is described as a place where "all the women are strong, all the men are good-looking and all the children are above average."
A rosy assessment perhaps. But it's not terribly different from the answer you are likely to receive from any assisted living operator, should you ask if their organization takes good care of employees.
Distilled, this field's responses tends to sound very much like this: "Yes, providing a great place to work is a real challenge. But (insert name of community here) has found the secret sauce."
An accurate assessment? For some communities, it no doubt rings true. But other operators may find it difficult to hold onto such views a year from now, once Fortune magazine releases its first "Best Workplaces in Aging Services" list.
The publication, in conjunction with the Great Place to Work Institute, currently publishes nearly 20 "top workplace" lists, including for healthcare, financial services and manufacturing.
As for the coming senior living revelations? They will be based on anonymous staff responses to more than 50 survey questions.
Among the things they'll be asked:
Do they trust those at the top?
Are they treated fairly and with respect?
Are they proud of their work?
Do they enjoy the people they work with?
Are great experiences available to everyone – or just a select few?
How effective are executives at leading the organization and giving everyone an opportunity to innovate and contribute?
How does this workplace compare?
If results from other sectors are any indication, operators doing well will shout the findings from the nearest mountaintop. And those coming up short will question the "obviously flawed" methodology behind such dubious ratings.
At the very least, the results will serve as a reference that your most expensive and valuable asset – your workers – can use while sizing you up.
For some operators, the rankings will provide an invaluable recruiting tool. For others, they will offer a roadmap for improvement. And for a few, they will be more bad news that is best forgotten.
Regardless, the rankings may force many operators to stop describing their workplace environments in ways that are pure fiction.
John O'Connor is editorial director of McKnight's Senior Living. Email him at john.oconnor@mcknights.com.