Enriched housing
A licensed adult care facility established and operated for the purpose of providing long-term residential care to five or more adults, primarily individuals 65 or older, in community-integrated settings resembling independent housing units. These programs must arrange for the provision of room, board, housekeeping, personal care and supervision.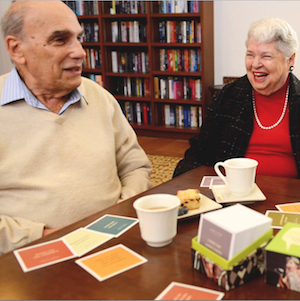 Jan. 10
The gift of connection
Louisville, KY
Storytelling that leads to sharing and social connection is the focus of a new gift that Atria Senior Living is sharing with residents at its approximately 200 communities across the country and in Canada.