Epidemiology
The study of disease in human populations. It utilizes biology, clinical medicine, and statistics in an effort to understand the causes of illness and/or disease. The ultimate goal of the epidemiologist is not merely to identify underlying causes of a disease but to apply findings to disease prevention and health promotion.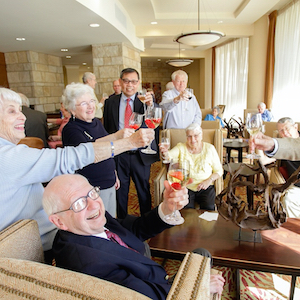 April 18
Spreading thanks
Houston and North Greenbush, NY
Residents of Brazos Towers at Bayou Manor, a senior living community in Houston, recently held a virtual "gratitude party" for residents of Eastwyck Village of North Greenbush, NY, to thank them for their assistance after Hurricane Harvey.