Federal rate
A rate at which Medicare prospective payments are paid to SNFs. All facilities will eventually transfer from a facility-specific rate to the federal rate. During an interim, some nursing homes employ a blended rate that was a combination of the federal rate and the facility-specific rate.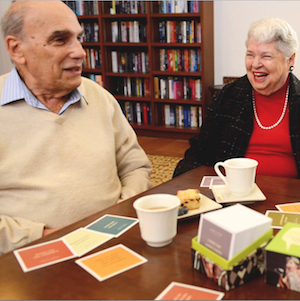 Jan. 10
The gift of connection
Louisville, KY
Storytelling that leads to sharing and social connection is the focus of a new gift that Atria Senior Living is sharing with residents at its approximately 200 communities across the country and in Canada.