Glossary

A dynamic state of physical, mental and social well being. Also considered a way of life that equips the individual to realize the full potential of his or her capabilities and to overcome and compensate for weaknesses. A lifestyle that recognizes the importance of nutrition, physical fitness, stress reduction and self-responsibility.
State-mandated system under which employers assume the cost of medical treatment and wage losses for employees who suffer job-related illnesses or injuries, regardless of who is at fault. In return, employees are generally prohibited from suing employers, even if the disabling event was due to employer negligence. U.S. government employees, harbor workers, and railroad workers are not covered by state workers' compensation laws, but instead by various federally administered laws.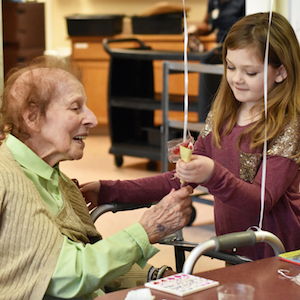 Feb. 21
Handmade holiday
Rochester, NY
Residents of St. John's recently were surprised with handmade Valentine's Day cards and gifts from local elementary school students.