October 10, 2017
A book with a purpose to change the world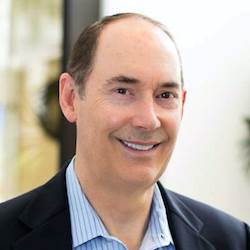 Loren Shook
Today we know more about what's possible in memory care than ever before.
One of the biggest misconceptions about memory care is that a dementia diagnosis indicates the end of a meaningful life. We have proven this all too commonly held belief among professionals, families and the people who receive the diagnosis to be a myth thousands of times over the past 21 years. Purposeful living can go far beyond a dementia diagnosis.
Our newly released book, "New Possibilities in Memory Care: The Silverado Story," aims to give hope and strength to families and inspire innovation across our industry.
When we founded Silverado in 1996, the vast majority of people with memory impairment were not being treated with the dignity and respect they deserved. We knew the world could do better, and it has done better, but much still remains to be done. As Silverado co-founders, Steve Winner and I were inspired to write this book after witnessing thousands of lives changed as a result of being in the right care environment.
When families read our story, we want them to feel empowered not only to seek the right help, but to take some of what we have learned and incorporate it into interactions with their own loved one. One of the most groundbreaking topics included in the book is Nexus, our signature brain-health program for people with early stage memory impairment. Researchers now know that we can take steps today to help slow the progression of dementia and even delay its onset.
Two years ago, we decided to create an entire program dedicated to implement these findings. In "New Possibilities in Memory Care: The Silverado Story," readers will get a first look at some of the successes to come out of the program.
This book also was written for healthcare professionals. It's imperative that our industry always be forward-looking. As baby boomers retire and the population ages, dementia is going to become one of the greatest challenges of our time. Too many people think of a bad experience they had as a child, visiting grandma in a scary, smelly nursing home of 35 years ago. But as more and more people gain experience with good senior housing operators, they will see the difference the right environment can make on an elderly person's quality of life.
Scientific evidence shows that social isolation of the person suffering from memory impairment actually exacerbates his or her cognitive decline. Add to that depression, malnutrition, lack of stimulation and overmedication and it gets even worse. This does not need to happen today.
"New Possibilities in Memory Care: The Silverado Story" gives a glimpse into a world where we eliminate completely the stigma attached to memory-impairing diseases. It also broadens the discussion by addressing how this affects children and families as well as end of life matters.
Ultimately, we want readers to feel empowered by our knowledge, and to know not to accept the status quo. People suffering from memory impairment never lose the desire to love and be loved just like you and me.
Stories of lives transformed inspire us at Silverado, and it's our hope that readers find these stories inspiring too!
Loren Shook is founder, president, chairman and CEO of Silverado, which has 36 communities specializing in serving those with Alzheimer's and other memory impairing conditions; 10 Silverado Hospice sites, including palliative care; and six Silverado Home Care offices. He is chairman of the board and an executive committee member of Argentum and a member of the boards of the American Seniors Housing Association, the University of Southern California Leonard Davis School of Gerontology and the Covenant Health Network. For more information about "New Possibilities in Memory Care: The Silverado Story," see the Silverado website.
McKnight's Senior Living welcomes guest columns on subjects of value to the industry. Please see our submission guidelines for more information.