HCPCS Codes (CMS common procedure coding system)
A coding system used by providers to report supplies, nonphysician medical services, DME, and other items to Medicare and other third-party payers. The codes are designated as level II national codes.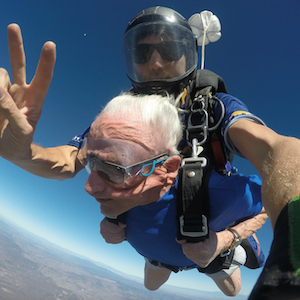 Jan. 17
Party in the sky
Rancho Bernardo, CA
Remington Club resident Joel Halpern recently celebrated his 95th birthday by skydiving.