Health information management (HIM)
Issues concerning health-related information and the management of systems that collect, store, process, analyze and distribute information related to healthcare services. A health information administrator manages resources and technologies that support clinical, administrative and financial information systems.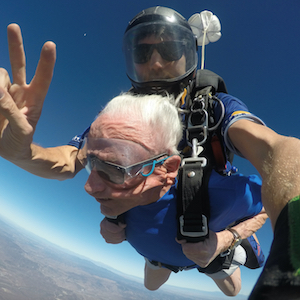 Jan. 17
Party in the sky
Rancho Bernardo, CA
Remington Club resident Joel Halpern recently celebrated his 95th birthday by skydiving.