Health insurance
Financial protection against the medical care costs arising from disease or accidental bodily injury. Such insurance usually covers all or part of the medical costs of treating the disease or injury. Insurance may be obtained on either an individual or a group basis.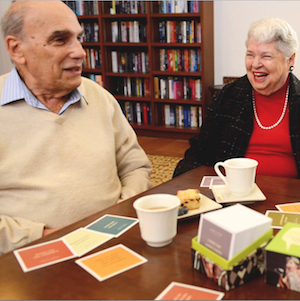 Jan. 10
The gift of connection
Louisville, KY
Storytelling that leads to sharing and social connection is the focus of a new gift that Atria Senior Living is sharing with residents at its approximately 200 communities across the country and in Canada.