HIPAA
Federal legislation passed in 1996 that sets standards for access, portability and renewability that apply to groups and individuals. Protects security and privacy of health data, as well as coverage for workers who lose or change jobs. Requires the establishment of national standards for e-health transactions and national identifiers for providers, health insurance plans and employers.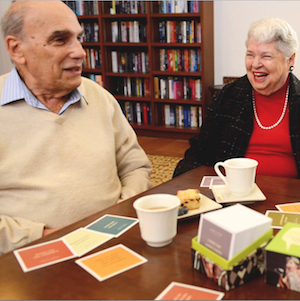 Jan. 10
The gift of connection
Louisville, KY
Storytelling that leads to sharing and social connection is the focus of a new gift that Atria Senior Living is sharing with residents at its approximately 200 communities across the country and in Canada.