ICFDH
International classification of functioning, disability and health - An internationally standardized list of identifying codes and definitions of human functioning and disabilities organized by body functions and structures, domains of activities and participation, and environmental factors. The coding and terminology provide a uniform language that permits consistent communication on claim forms.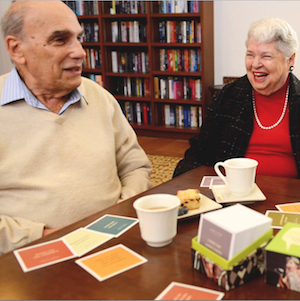 Jan. 10
The gift of connection
Louisville, KY
Storytelling that leads to sharing and social connection is the focus of a new gift that Atria Senior Living is sharing with residents at its approximately 200 communities across the country and in Canada.