Submit your photographs!
Share photographs* of the unique and interesting activities taking place in your community via McKnight's Senior Living's In Focus feature! We welcome good-quality photographs, submitted with concise information explaining what each photograph depicts.
Send your photographs to Senior Editor Lois A. Bowers, and feel free to contact her with any questions.
* In sending your photographs, you agree that you have obtained any necessary permissions related to anyone photographed.
Click on the headlines below to read more about the photographs.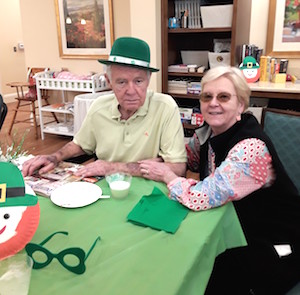 March 16
A wee bit o' fun
San Antonio
Poet's Walk San Antonio had an early St. Patrick's Day celebration on Wednesday.