Indirect costs
Costs that cannot be identified directly with a particular activity, service or product of the program experiencing the cost. Indirect costs are usually apportioned among the program's services in proportion to each service's share of direct costs.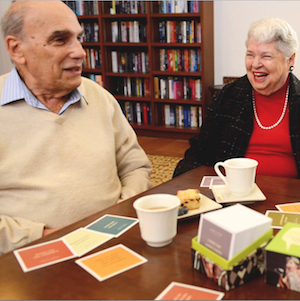 Jan. 10
The gift of connection
Louisville, KY
Storytelling that leads to sharing and social connection is the focus of a new gift that Atria Senior Living is sharing with residents at its approximately 200 communities across the country and in Canada.