IV/Infusion therapies
The way that liquid solutions or liquid medications are administered directly into the bloodstream through an intravenous catheter inserted in a vein in the body. Infusion therapies can include total parenteral nutrition, antibiotics or other drugs, blood and chemotherapy.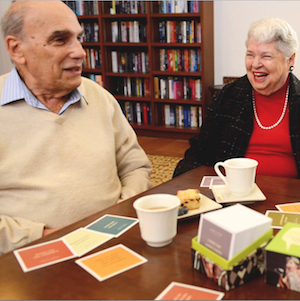 Jan. 10
The gift of connection
Louisville, KY
Storytelling that leads to sharing and social connection is the focus of a new gift that Atria Senior Living is sharing with residents at its approximately 200 communities across the country and in Canada.