License/Licensure
A permission granted to an individual or organization by a competent authority, usually governmental, to a engage lawfully in a practice, occupation or activity. Nursing home administrators and nurses, for example, must be licensed.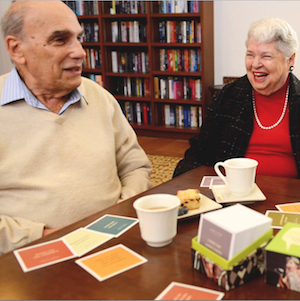 Jan. 10
The gift of connection
Louisville, KY
Storytelling that leads to sharing and social connection is the focus of a new gift that Atria Senior Living is sharing with residents at its approximately 200 communities across the country and in Canada.