Click on the names below for additional information about our staff members, including contact information.
Editorial Team

Editorial director, vice president and associate publisher

Senior editor

Art director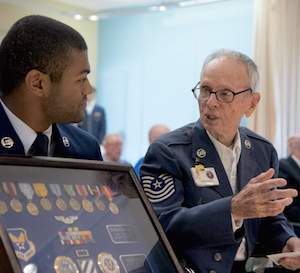 Sept. 20
Saluting 70 years
Washington, D.C.
The Armed Forces Retirement Home was the setting for a recent celebration of the Air Force's 70th birthday by Joint Base Andrews, Maryland, members and veterans, including a 96-year-old resident.