November 14, 2017
Bill Gates sets aside $100 million for Alzheimer's research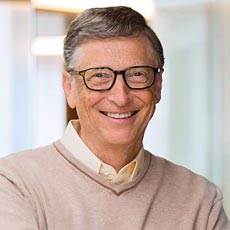 Bill Gates
Billionaire Bill Gates has announced he will invest $50 million in the Dementia Discovery Fund. The venture capital fund links targets the disease by coordinating public and private-sector efforts.
This will be followed by another $50 million in start-up ventures working in Alzheimer's research, Gates said.
"It's a huge problem, a growing problem, and the scale of the tragedy — even for the people who stay alive — is very high," he said.
Gates said that although no preventive treatment exists, he is optimistic that well-funded innovation may lead to new medicines that cure Alzheimer's, or at least slow its progression.
Gates identified five areas of need: understanding the disease process better, earlier detection and diagnosis, multipronged efforts, easing clinical trial participation and better data applications.
Most senior living communities now serve residents with memory challenges, a hallmark of the disease. More than 5 million people in the United States suffer from Alzheimer's or some form of dementia.