November 01, 2017
Brookdale sale talks end without deal: report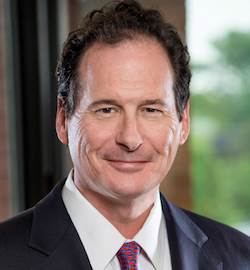 Andy Smith is president and CEO of Brookdale Senior Living.
Negotiations by Chinese real estate development and holding company Zhonghong Zhuoye Group Co Ltd. to purchase Brookdale Senior Living have ended without a deal, Bloomberg reports.
The Beijing-based company allegedly was prepared to pay $20 per share for the country's largest senior living operator.
Reuters first reported Zhonghong Group's supposed interest in Brentwood, TN-based Brookdale in June, citing "people familiar with the matter." Reuters quoted a purchase price of approximately $3 billion.
In August, the Financial Times reported that talks related to the potential acquisition had stalled because Chinese regulatory officials were more carefully scrutinizing overseas investments and financial institutions were taking a more conservative approach to assessing credit risks.
Blackstone Group and real estate investment trust Ventas also were reported to be interested in buying some or all Brookdale at one point, although Ventas refuted that assertion.
A Brookdale spokeswoman previously told McKnight's Senior Living that the company does not comment on rumors or speculation.
Just Monday, Brookdale shareholder Land and Buildings said the company should be more transparent about the status of its strategic review process, which Land and Buildings said has been taking place for more than eight months. Brookdale began working on the review in January with Goldman Sachs, Land and Buildings founder and chief investment officer Jonathan Litt said.
Brookdale will hold its third-quarter earnings call Nov. 7.