October 24, 2017
Delayed word processing a possible sign of pending Alzheimer's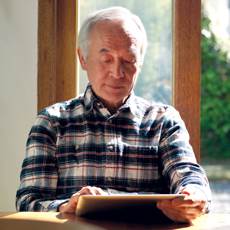 Delayed word processing a possible sign of pending Alzheimer's
An inability to process words quickly may be a sign of impending Alzheimer's disease, British investigators have found.
University of Birmingham researchers used an electroencephalogram — a test that detects electrical activity in a person's brain via electrodes attached to the scalp — to examine the brain activity of a group of 25 people. Participants were a mix of healthy elderly people, people with mild cognitive impairment, and those with MCI who had developed Alzheimer's within three years of diagnosis of MCI.
What researchers found is that language abilities may begin to deteriorate much sooner among those with the disease than was previously thought.
"Brain response is aberrant in individuals who will go on in the future to develop Alzheimer's disease, but intact in patients who remained stable," said Katrien Segaert, Ph.D., of the University of Birmingham.
This finding could lead to new medications and lower cost EEGs, Segaert added. Full findings appear in the journal NeuroImage Clinical.