July 06, 2017
Stanley Healthcare partners with Alzheimer's Association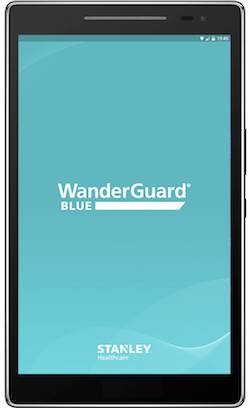 The WanderGuard Blue manager.
Stanley Healthcare will donate a portion of sales of its WanderGuard Blue Wander Management solution to support the activities of the Alzheimer's Association every year as part of its new role as a "cause marketing sponsor" of the association.
Stanley made the announcement Thursday.
Also as part of the relationship, Stanley will take an active role in raising awareness of Alzheimer's disease by participating in events such as the Walk to End Alzheimer's at its principal U.S. operations in Waltham, MA, which is the company headquarters, and Lincoln, NE, which is where the core of its senior living business is located. It will participate in the events with the Massachusetts/New Hampshire and Nebraska chapters of the association.
"The fight against Alzheimer's has strong relevance to Stanley Healthcare as an organization and to the many Stanley Healthcare associates who work with senior living organizations every day to help them improve safety and quality of life for residents living with Alzheimer's," said Marty Guay, president of the company.
Stanley Healthcare provides more than 12,000 senior living long-term care organizations and 5,000 acute care hospitals with enterprise solutions designed to address safety, security and operational efficiency challenges, according to the company. WanderGuard aims to help protect people with dementia who are at risk of wandering.