Subscriber Services
About McKnight's Senior Living
Click here to sign up for a free subscription to McKnight's Senior Living magazine. You'll also be signed up to receive our daily e-newsletter, the Daily Briefing.
To register or log in to our site, click here.
Purchase reprints and/or back issues by contacting Wright's Media at (toll-free) 877-652-5295 or (international) 281-419-5725 or via email at sales@wrightsmedia.com
Contact customer service at custserv@mcknights.com or call 800-558-1703
Please direct editorial and sales-related correspondence to:
McKnight's Senior Living
900 Skokie Blvd, Suite 114
Northbrook IL 60062
Sales contact: Kathryn Fallucco: 847-559-2884 or kathryn.fallucco@mcknights.com
Editorial Director John O'Connor: 847-559-2884 or john.oconnor@mcknights.com
Senior Editor Lois A. Bowers: 440-641-1182 or lois.bowers@mcknights.com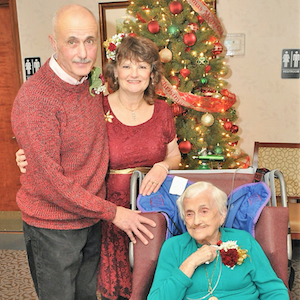 Jan. 11
Merry marriage
Tyrone, PA
It was a first for the Colonial Courtyard at Tyrone — a wedding held on site.