Accelerated death benefits
An offering of some life insurance policies that allows the policy holder to collect on a death benefit while still alive. Such payment usually is limited to situations in which the individual is terminally ill and requires long-term care services.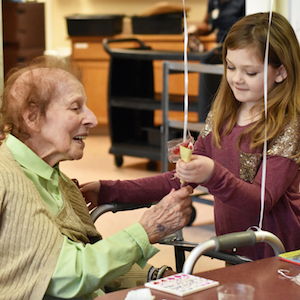 Feb. 21
Handmade holiday
Rochester, NY
Residents of St. John's recently were surprised with handmade Valentine's Day cards and gifts from local elementary school students.