Accelerated death benefits
An offering of some life insurance policies that allows the policy holder to collect on a death benefit while still alive. Such payment usually is limited to situations in which the individual is terminally ill and requires long-term care services.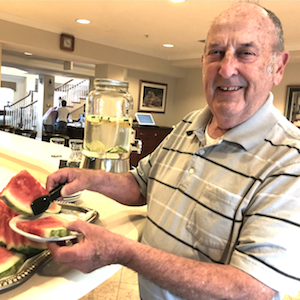 Aug. 8
Help with hydration
Multiple locations
Senior living communities across the country have been helping older adults stay hydrated this summer by creating hydration kits and consistently offering water and other options for liquids.
Subscribe for free!