Accessibility
This is guaranteed under the Americans with Disabilities Act, which requires removal of barriers that would hinder a person with a disability from entering, functioning or working within a facility. Required restructuring of the facility cannot cause the employer undue hardship.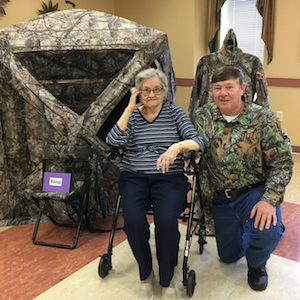 May 16
Bringing in the outdoors
Hollidaysburg, PA
Garvey Manor and Our Lady of the Alleghenies Residence continuing care retirement community recently hosted an outdoor show, "Marching into the Woods."