Activities at a CCRC
Residents attend an educational talk about the importance of influenza vaccination. Director of Resident Programs Julie Mooney is standing, left.

Residents prepare to depart on an outing to a local restaurant for lunch.

Manicures are a popular activity, according to Director of Resident Programs Julie Mooney.

Brookdale Westlake Village has a snazzy bingo machine.

Assisted living residents enjoy a birthday party with cake and a sing-a-long.

Residents gather for happy hour.
Next
Prev
Many continuing care retirement / life plan communities offer a benefit that is not mentioned explicitly on their websites but could be a source of comfort to prospective residents: activities that can involve residents from more than one level of care. As Brookdale Westlake Village Director of Resident Programs Julie Mooney explains, although each segment of Westlake Village has its own activities calendar, that doesn't mean that a former independent living resident now in assisted living can't continue to participate in independent living activities with the friends that he or she already has made. Older adults making the big decision to move — and undertaking all of the little actions that come with it — might find it reassuring to know that they might have one less major readjustment to make in the future and that a community has programs in place to meet not only needs related to their physical health but also needs related to their social and mental health. Here are some of the activities that took place during the time that Senior Editor Lois A. Bowers visited the community at the invitation of the American Seniors Housing Association's Where You Live Matters campaign.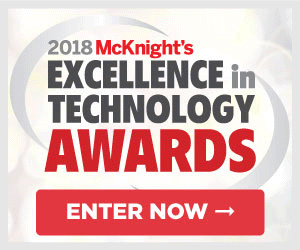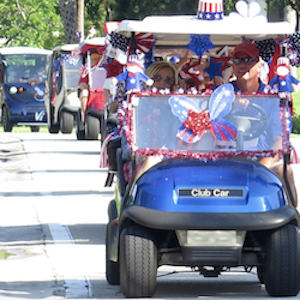 July 11
Patriotic parade
Naples, FL
More than 100 residents and employees of Vi at Bentley Village participated in a golf cart parade to celebrate the Fourth of July.
Subscribe for free!