Activities of daily living (ADLs)
Basic personal activities that include bathing, eating, dressing, mobility, transferring from bed to chair, and using the toilet. ADLs are used to measure how dependent a person is on requiring assistance in performing any or all of these activities.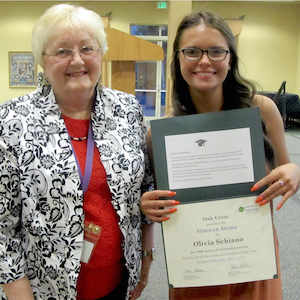 May 16
$3 million milestone
Parkville, FL
Oak Crest recently passed the $3 million mark in the amount of scholarship funds the community has awarded to employees over the past 22 years.