Adult care home
Also called "board and care home" or "group home." Facilities that offer housing and personal care services for three to 16 residents. Services (such as meals, supervision and transportation) are usually provided by the owner or manager. May also be a single-family home (licensed as "adult family home" or "adult group home").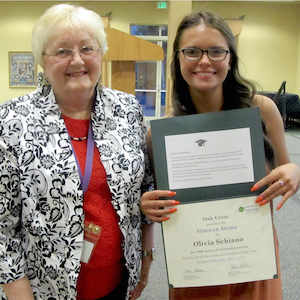 May 16
$3 million milestone
Parkville, FL
Oak Crest recently passed the $3 million mark in the amount of scholarship funds the community has awarded to employees over the past 22 years.