Alzheimer's disease
A progressive, irreversible disease characterized by degeneration of the brain cells and severe loss of memory. Ultimately, it will cause the individual to become dysfunctional and dependent upon others for basic living needs.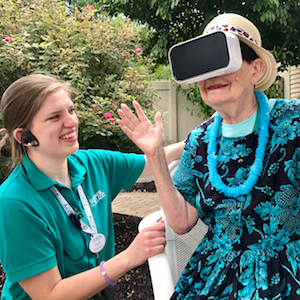 Aug. 15
Senior 'stay-cation'
State College, PA
Residents and friends of Juniper Village at Brookline's Wellspring Memory Care in State College, PA, recently took a virtual trip to the beach.
Subscribe for free!