Area Agency on Aging (AAA)
A local (city or county) agency, funded under the federal Older Americans Act, that plans and coordinates various social and healthcare programs for individuals 60 years or older. The network of AAA offices comprises more than 600 approved agencies.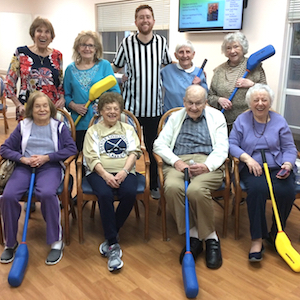 April 25
Wellness goals
Monroe Township, NJ
Residents at Monroe Village have been staying in shape by playing hockey during the NHL season and the Stanley Cup Playoffs.